It all started with this.
The mounted Apatosaurus head, which is awesome beyond words.
I have always loved mounted animal heads.  I can't even tell you why, because not only am I not a hunter, nor do I come from a family who hunted, on a logical level I think they're kind of gross.  Stuffed, preserved animals with glossy eyes held in suspension forever?  Ehhh….I don't know about that.  Taxidermy is just short of horror-movie-creepy.
However, I have to admit that I am in a stupefied awe whenever I see a mounted buffalo head.  It is just so …big.  There seems to be a suspended majesty presented in the ethereal stare and noble brow.  There have only been a couple (way old school) restaurants that have had a mounted buffalo in their drawing room over a fireplace (filled with an ornamental fern…), and I remember the buffalo more than I remember the name of the establishment.
Which naturally got me to thinking: there are typical mounted animal heads available…deer, elk, fish.  What are some really good, really interesting ones?
I found many.
Octopus.
Raptor.
Duckbilled Dinosaur.
Dr. Seuss Animal.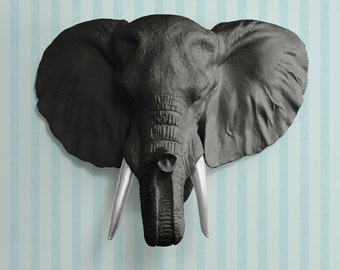 Elephant.
Dinosaur.
Another Dinosaur.
Bear?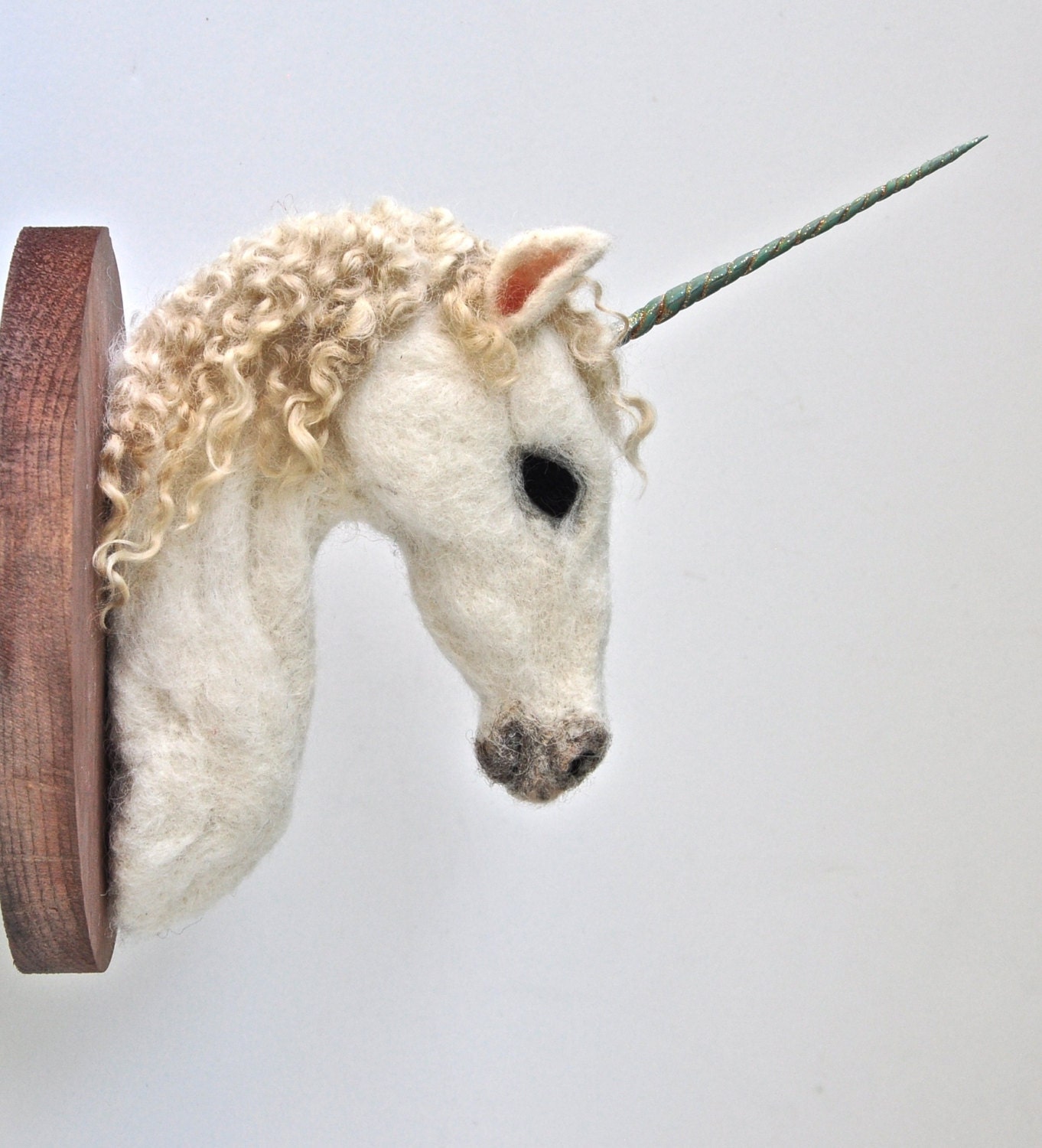 And, of course, Scotland's National Animal: The Unicorn
And a couple others.
I'm thinking this is another new hobby.